Japan New year's eve at Sumiyoshi Taisha Shrine
When you spend time abroad during a special period such as the end of the year holidays, you'll ask yourself "what should I do ?".
During our last visit to Japan for New Years eve 2018, we were wondering what to do! Should we go to a crazy countdown party? After googling around we found out that a lot of Japanese are going to Shinto temples.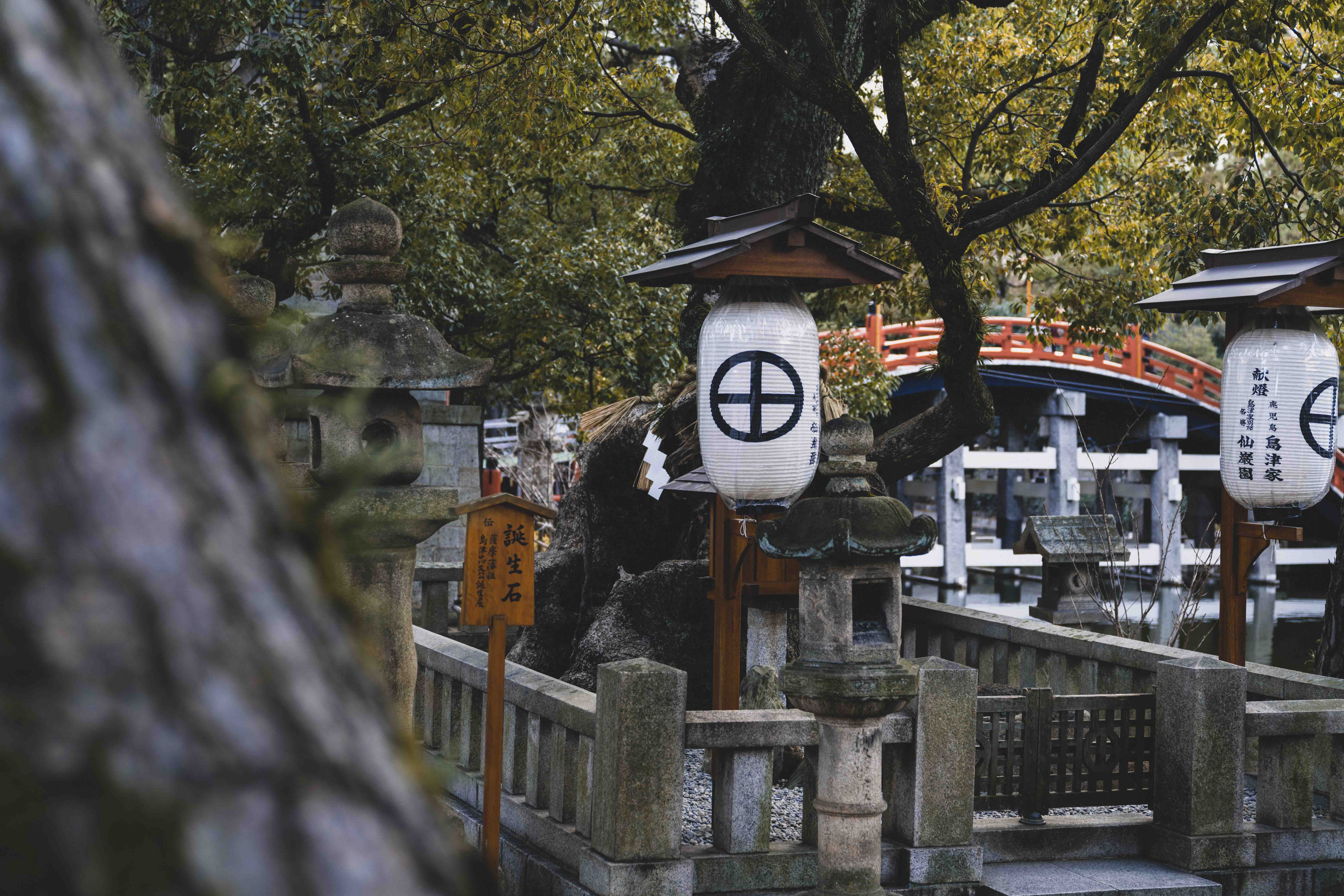 Shinto (神道 Shintō) or kami-no-michi (among other names) is the traditional religion of Japan that focuses on ritual practices to be carried out diligently to establish a connection between present-day Japan and its ancient past (wiki).
During our stay in Osaka we visited a quite high number of Shinto temples, and were really amazed by Sumiyoshi Taisha Shrine. After a quick check we learnt that this temple was doing a really nice event every year for New year's eve, and decided to go there. It's only 10 minutes in public transportation from Osaka city center, Namba station.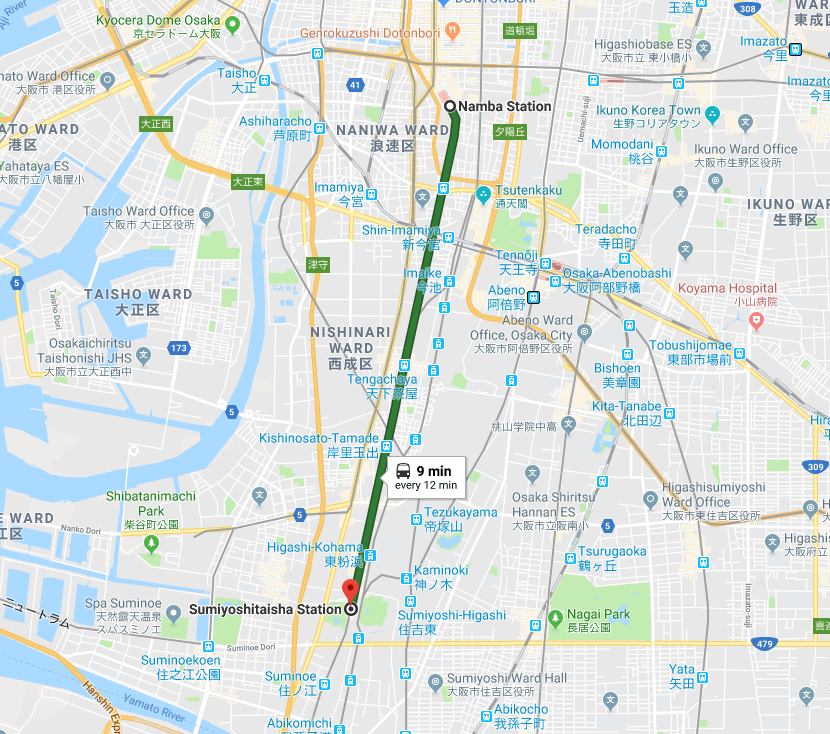 I have to tell you that it's a new year's eve event in one of the most popular temple in Osaka, so it will be crowded and due to the period of the year it will be cold, really cold. But it was a real pleasure to be down there.
For starter, we decided to look around the different food options that we can get. We wanted to try as many street food as possible. We weren't disappointed. There are at least 100 little stalls around the shrine. The vast majority of them are food stall. We tried…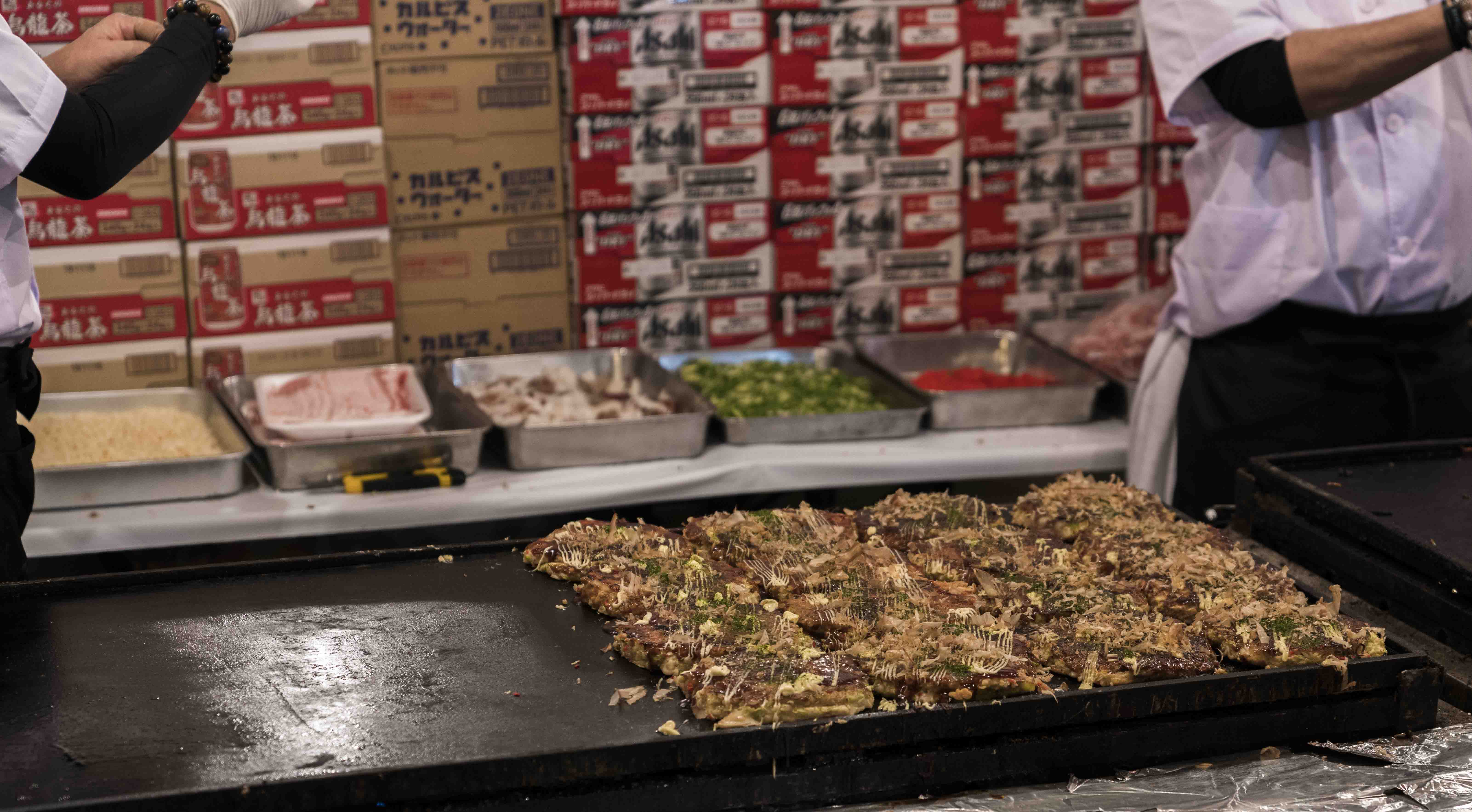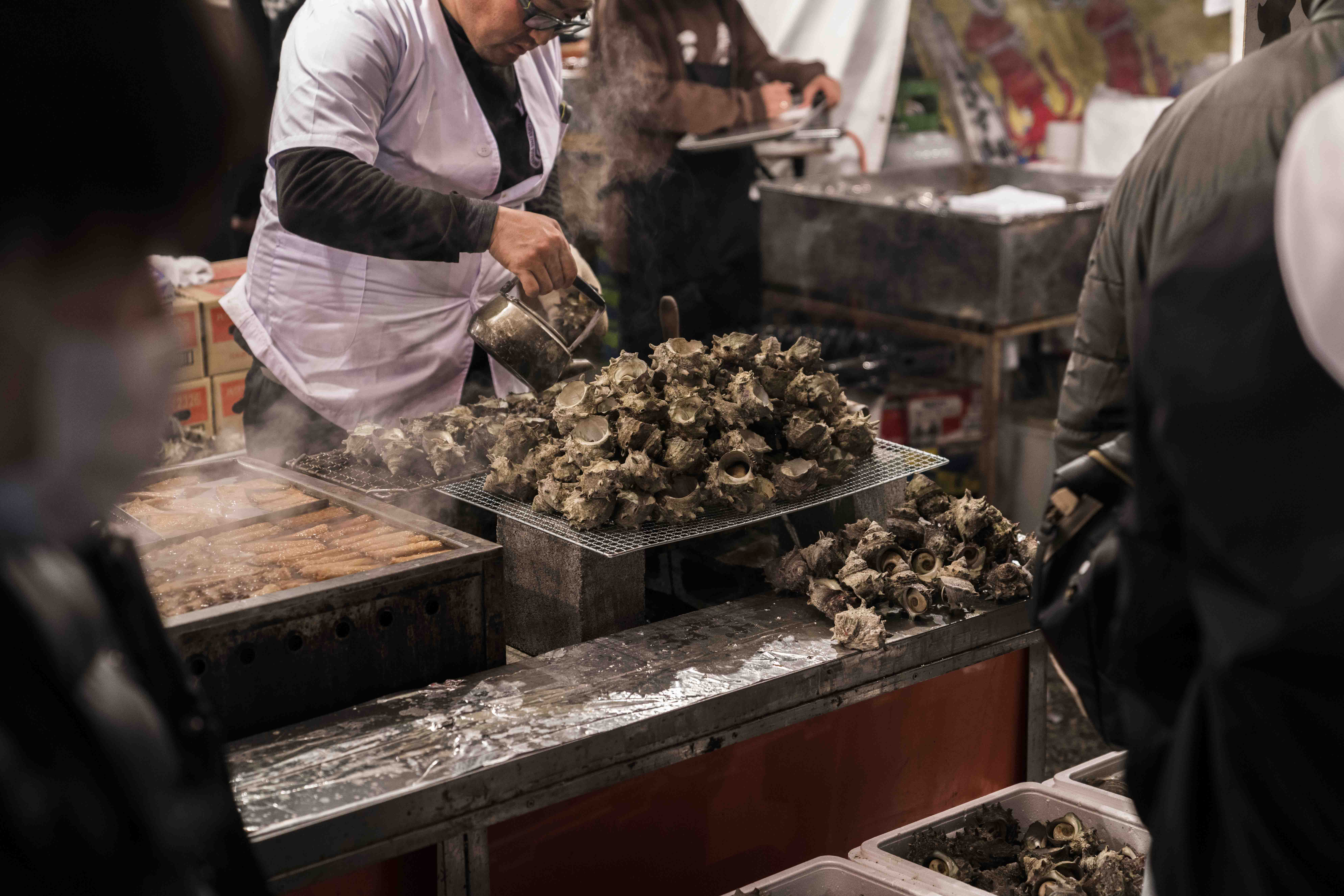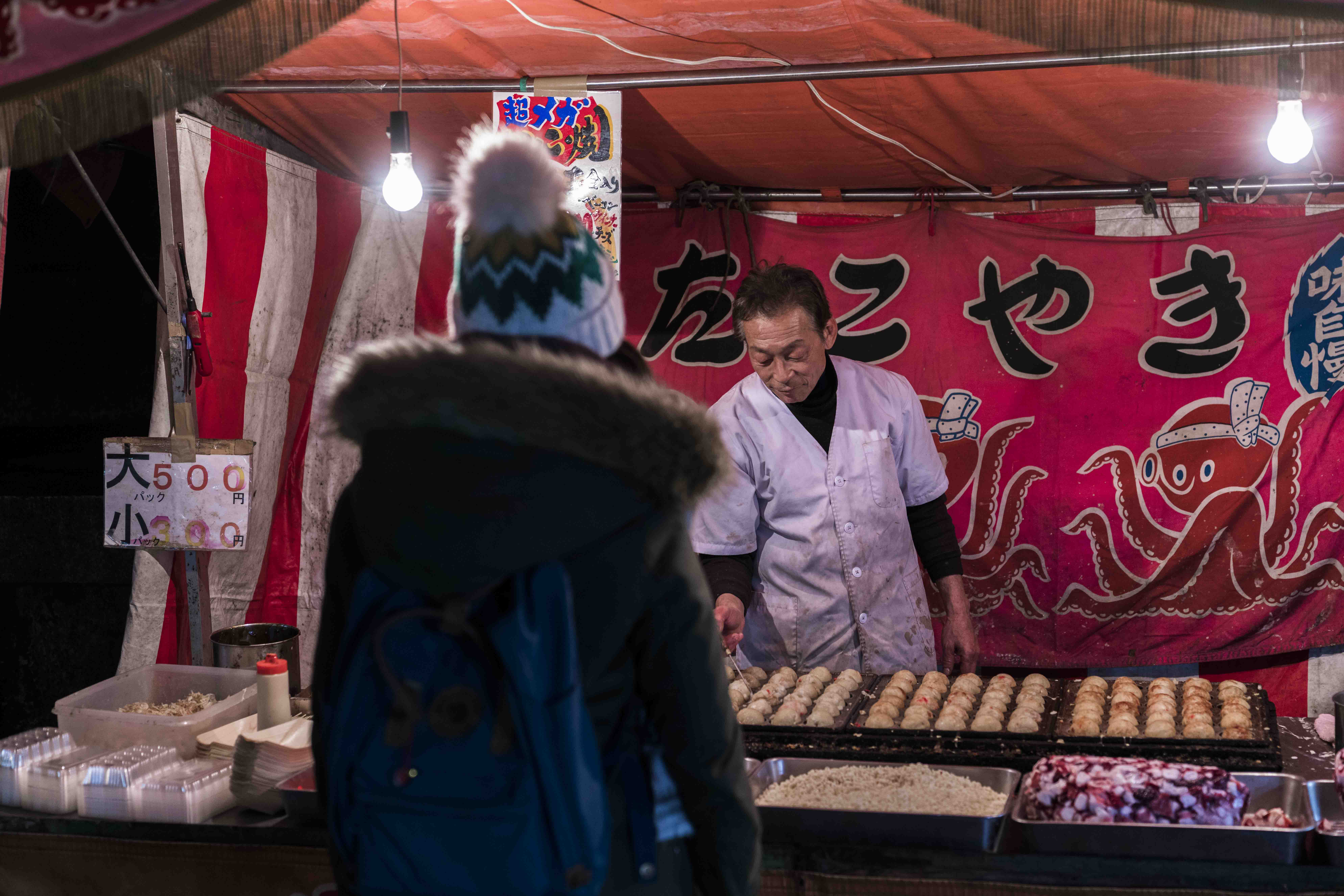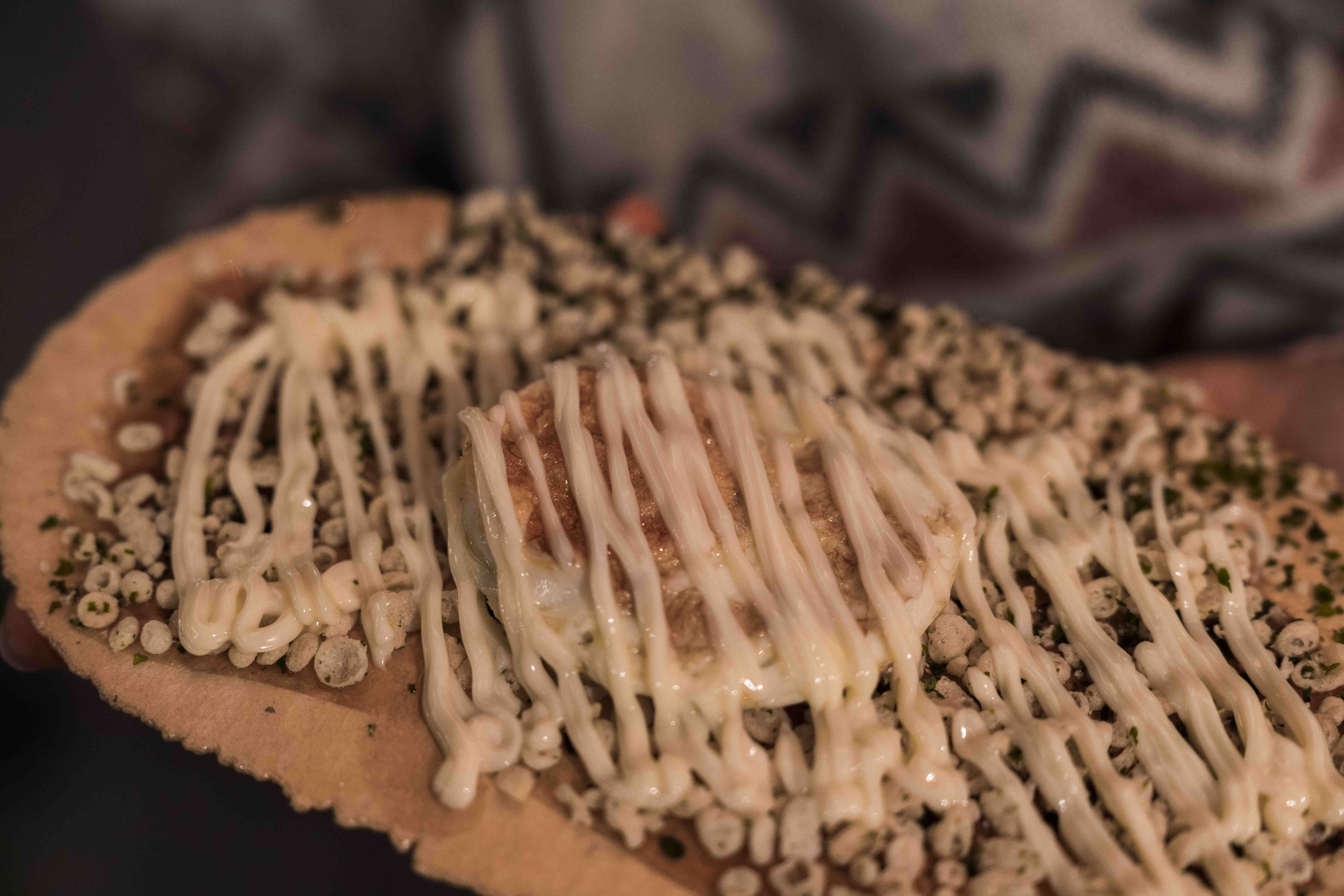 If you're thirsty after all the food and a bit cold you can always look for Amazake. Amazake 甘酒 is a traditional sweet and  low-alcohol or non-alcohol (depending on recipes) Japanese drink. It is made out of fermented rice. I assure you it will give you a nice kick to spend the evening outside.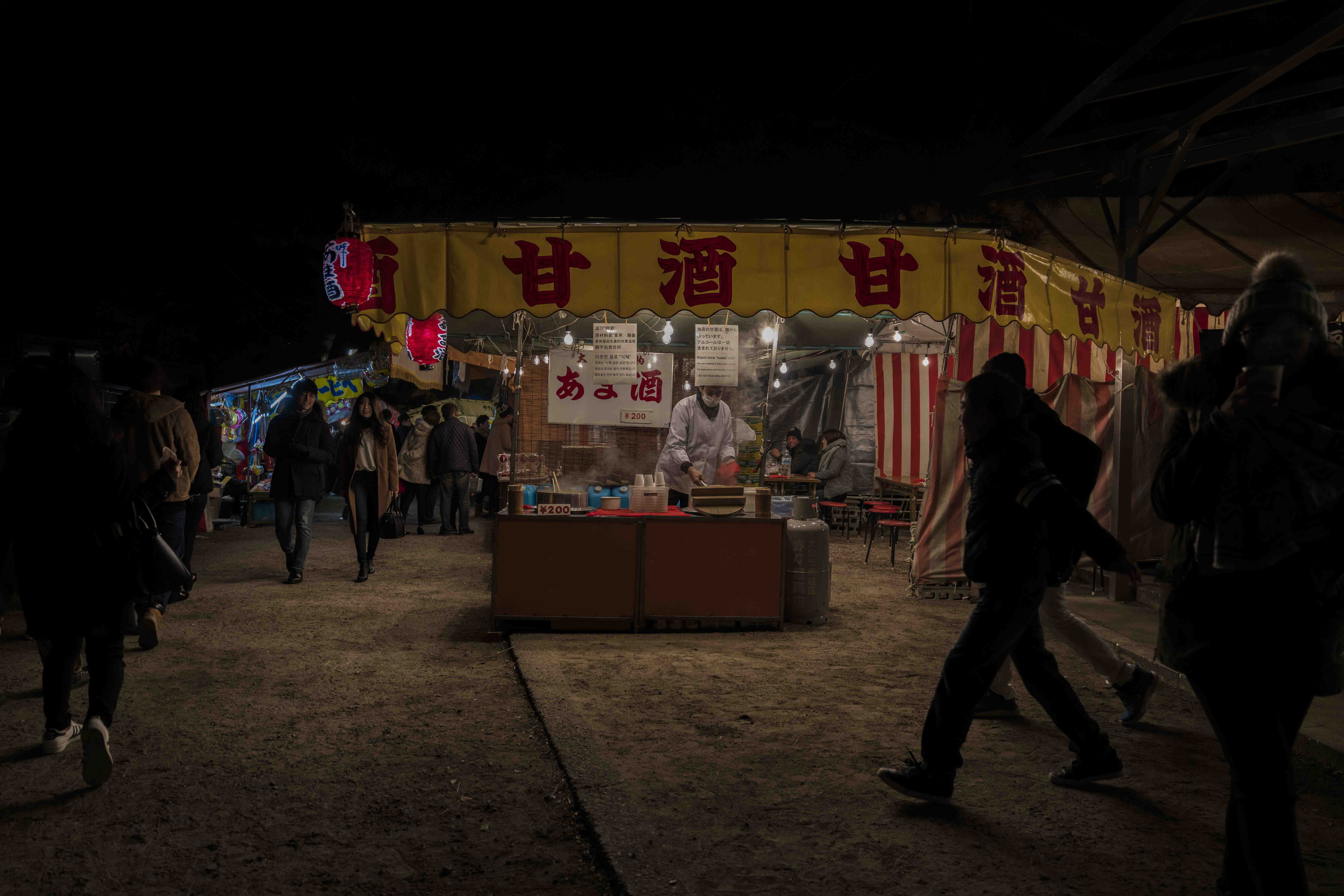 What a better start of the year than entering Sumiyoshi Taisha, passing through some amazing food stalls, climbing the Sorihashi Bridge, entering the sanctuary and throw a coin for good luck in the box.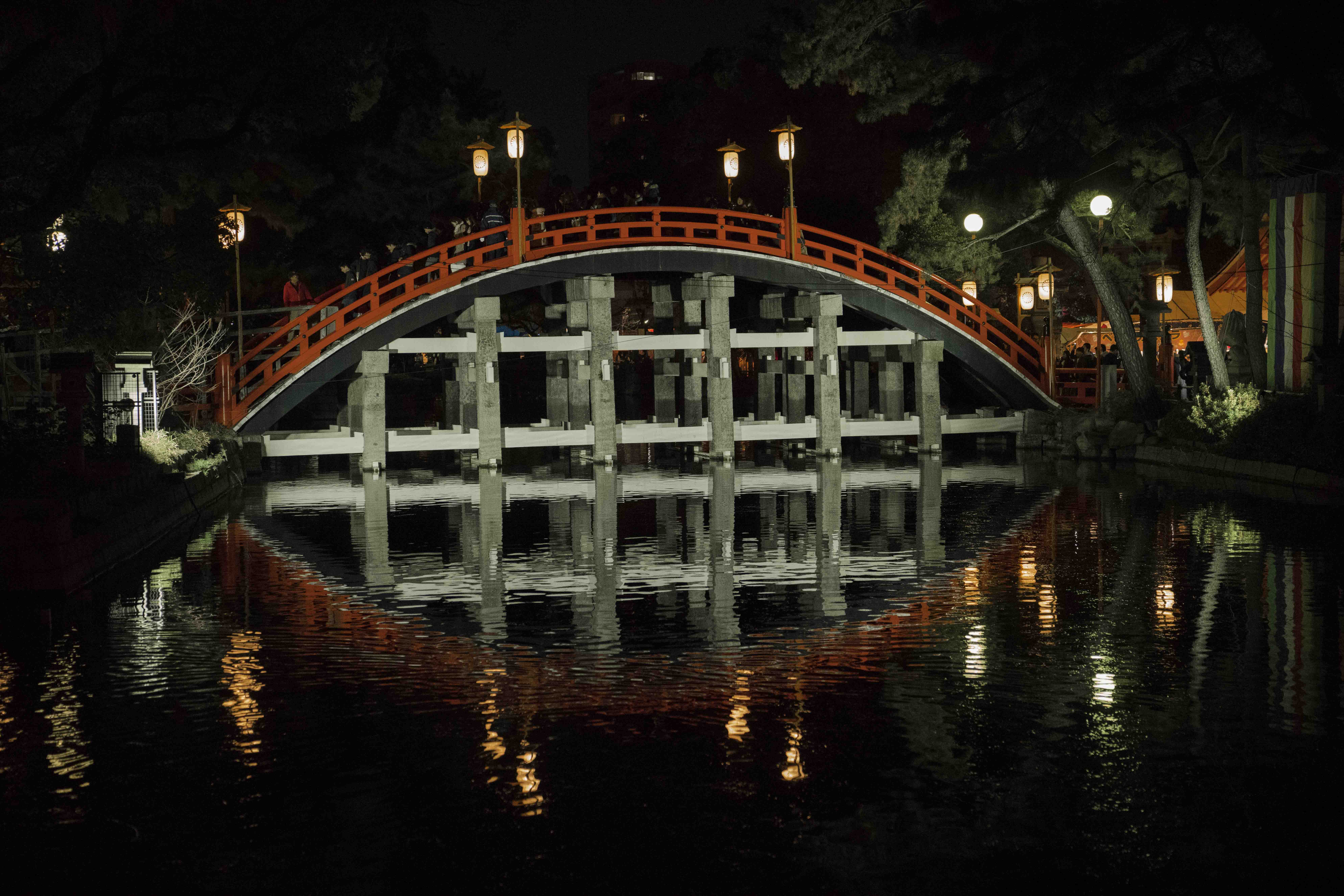 We weren't the only ones to wait for tossing our coin. people were queuing over all he sanctuary, impatient to throw a coin, as always really politely in Japan.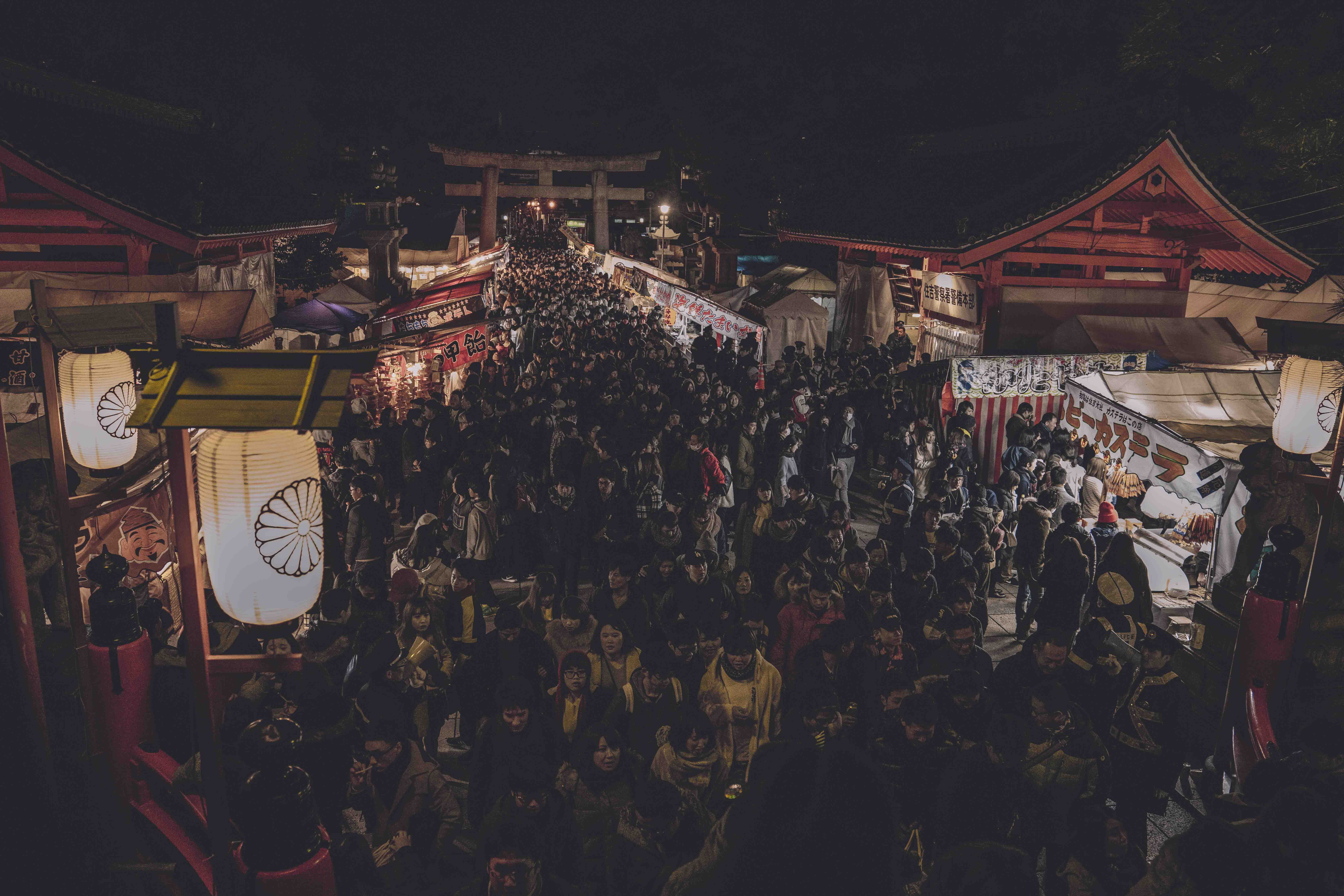 Tip 1: Be aware the gates of the inner temple close at 23h30 to control the huge flow of people trying to throw their coin, so if you only want to go see the all event from closer, just go on front without doing the queue.
Tip 2: For going back to Osaka the train will be full at the near station, so walk till the previous one to get on before everyone.